Chris Valderrama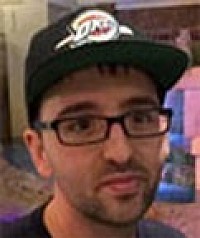 Chris Valderrama
Chris Valderrama and the part he played in the death of Connie Coffey.
Chris Valderrama you are such a low life you hardly deserve mentioning. You are such a great role model (like the rest of your family) for your kids and my grandchildren. Chris you should be ashamed of the role you played in this.
This is the court document filed by Chris Valderrama under oath. His lies are documented in red ink.​​

Due to the comments in red ink being hard to read they are reprinted here.

1.  Only true statement on the page.

2.  Wrong.  Crystal and Brittany came over with Kingston and Jamie.  They left the kids for a hour when this happened.  When they returned they were told what happened.  Reported to parents.

4.  Wrong.  We have always talked good about Simon and Brittany.  Never said a bad word to the kids.  Chris and Heather always talked bad to the kids about Connie, Colin and Brittany.  We never showed mugshot!

5.  The kids never swam alone.  Colin or Connie always at or in the pool.  Had to stop grandson from dunking his sister.  Don't know about fire starting. Another lie!

6.  Lies!  Connie gave Simon 1 pain pill because he was crying like a baby and 1 sleeping pill after call Colin and I told her to.  The icing of his testicles is Simon's fantasy.  Never Happened.

7.  Braums in Edmond.  This is where we would always meet who ever had them.

8.  Did not say she often smokes marijuana.  Said she tried it for pain.  Takes doctor prescribed meds.

8.  (yes there are 2 number 8s) This is a bold face lie!  We said that we agreed that they would stay at Colleens because of their school.  We didn't want the kids to have to change schools.